As a bodybuilding fitness bikini competitor, I take fish oil (omega-3) supplements daily. However, when I started to take fish oil supplements, I was not a competitor. After a recent bodybuilding fitness bikini competition, I realized the health benefits that I have seen take place in my body. I determined it was time for me to learn about why I continue to incorporate Omega-3 supplements in my daily routine and how does it aid me in maintaining my health?
1 Sundown Naturals Fish Oil Ingredients
At the time of this blog, I consume Sundown Naturals Extra Strength Fish Oil. Fish oil supplements can be made from multiple types of fish. If you have an allergy to shell fish, then find a fish oil supplement that does not have shell fish. For example, the nutrient label for Sundown Natural Fish Oil shows the ingredients consists of anchovy, mackerel, and sardine.
2 How Much Fish Oil Supplements Can Be Consumed
Then I was curious to learn what the suggested daily value was. Per the label, there was no daily value established. I thought I would research this more and found the US Food & Drug Administration (FDA) website said, "In 2000, FDA announced a similar qualified health claim for dietary supplements containing EPA and DHA omega-3 fatty acids and the reduced risk of CHD. FDA recommends that consumers not exceed more than a total of 3 grams per day of EPA and DHA omega-3 fatty acids, with no more than 2 grams per day from a dietary supplement."
3 Sundown Naturals Smart Facts For Fish Oil
Smart Facts from Sundown Naturals, "Omega-3 fatty acids are "good fats" that help to balance the "bad fats" in your diet. By helping to balance the bad fats in your diet, Omega-3s, such as EPA [eicosapentaenoic acid] and DHA [docosahexaenoic acid], play an important role in supporting the immune system, as well as helping to maintain circulatory and metabolic health." To me, these are great benefits to my overall health.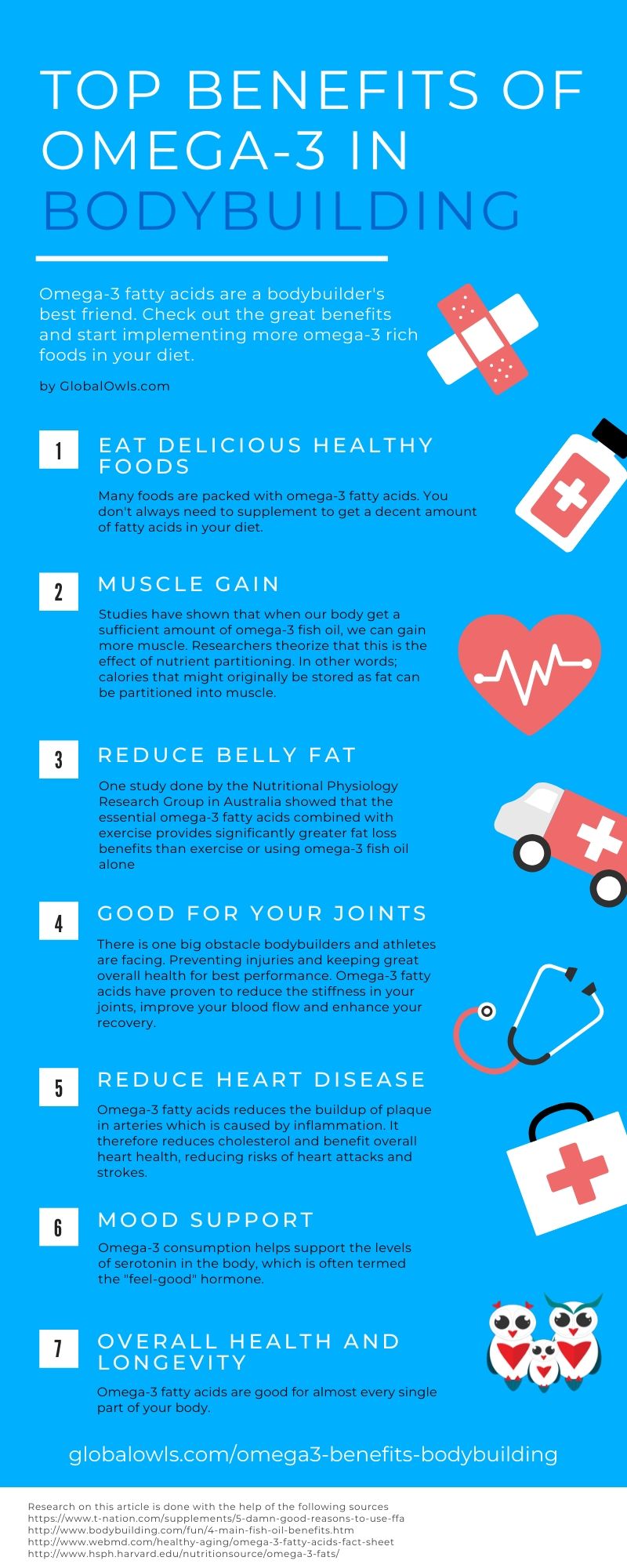 Additional Facts
Let's take a look at what the The National Center for Complementary and Integrative Health article "Omega-3 Supplements: In Depth" tells us, Omega-3 – fatty acids are a group of polyunsaturated fatty acids that can be found in fish and shellfish and some types found in some vegetable oils.  In the National Center for Complementary and Integrative Health article "7 Things To Know About Omega-3 Fatty Acids" "Including seafood in your diet is healthful. Whether omega-3 supplements are beneficial is uncertain." After reading many articles and research papers, it is still left to be determined how much Omega-3 should be taken for different health benefits.
While researching the history of fish oil supplements I found multiple great articles that share additional benefits of fish oil – omega 3. In Bodybuilding.com article "The Bikini Bod Supplement Stack" shared "Adding 2 grams (2000 milligrams) of fish oil to your diet can increase the rate of fat breakdown and may even help increase fat-free mass." For those bodybuilding fitness bikini competitor during the reduce body fat phase of a show prep, this can come in very handy.
According to Omega3movement.com article "Omega-3 benefits in bodybuilding"…omega-3 fatty acids can help you gain muscle, lose belly fat and prevent injuries." The more I learn about the fish oil supplements, the more I am glad that I have had them in my daily routine for years.
My History Of Fish Oil – Omega 3 Supplements
A few years ago I would have a quick sharp pain in my ribs. The pain would be in different locations. Some times on my right side and some sometimes on my left. I started to track the days and times of day to find a pattern. I thought it may be caused by how I was sitting. No pattern became obvious because I would have the pain when sleeping. I tracked the following potential causes, food I ate, beverages I drank, time of day, menstrual cycle. No patterns found.
The next step was to visit the primary care doctor. The doctor asked me many questions. The doctor ordered chest x-rays and scheduled me to return for the results. After the x-rays, I returned to the doctor and the doctor said there is nothing wrong with my ribs and to add fish oil supplements to my daily vitamins routine. I asked why? The doctor said that my ribs might be inflamed and the fish oil would reduce the inflammation.
Then I asked how much in milligrams (MG) should I take? The doctor said to follow the label on the bottle. So off I went to the grocery store to find a fish oil supplement. The doctor made is sound like all fish oil supplements were created equal. They are not. Besides all the different brands available, they came in different MG does per soft gels and had different serving sizes. At that time, I just picked one. I narrowed down the ones with the most soft gels per bottle. Then reviewed the serving size and MGs and picked the brand that had the most MG and least amount of soft gels to serving.
Over the years I have used many different brands of fish oil. I admit that I continued to choose the band based on price and the MG. Not understanding the MG and what my body required. I would still have the sharp pains just not as often.
Then I hired my bodybuilding coach and nutritionist a year ago. I shared with her my story and doctor experience. My coach said she would incorporate the fish oil supplements in with my meal plans. I sent her a photo of the fish oil supplement that I was using and she determined how many and what time of day for me to take the fish oil supplements. If I purchased a different brand, I would send her the new nutrient label and she would adjust the number of soft gels and times to take them. All I had to do was follow the directions on the meal plan. Since hiring a coach, I have not had any pains. It has been a huge relief to have that discomfort removed.
Even if I was not a bodybuilding fitness bikini competitor I would continue to take fish oil supplements daily based on what I have learned.  I had seen the health benefits that I have had over the years.  Now that I have learned how the fish oil helps me to maintain my health and assists with my fitness bikini training to gain muscle and prevent injuries I am more incline to make sure I remember to take the fish oil bikini supplements each day.